Scottish Links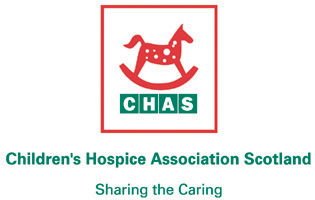 Below are a number of sites which anyone with an interest in Scotland may want to check out with separate section for the northern and southern parts of the country! There are also a number of useful organisations for people looking to travel around the country as well as a separate list for those sites dedicated to photos of Scotland! A further section has been added for sites that are not specifically about Scotland, but may still be of interest to visitors to this site! If you want to link to us let us know and we can exchange details!
Northern Scotland - Southern Scotland - Useful Organisations - Photography Sites - Outside Scotland

Adventure Scotland - Adventures in Scotland.

Airport Parking - Offering peace of mind and prices to suit your wallet, Airparks is the UK's largest off-airport parking operator. We have been operating for over eighteen years, bringing a wealth of experience and first-rate service.

Aberdeen Airport Parking; Edinburgh Airport Parking; Glasgow Airport Parking; Inverness Airport Parking; Prestwick Airport Parking

Andrews Carvings - Woodcarvings and Celtic Gifts proudly handcrafted in Scotland by Andrew W Howe.

Bagging Scotland - Give your vacations, short breaks or holidays a sense of purpose! Aim high and make it your life's work to bag Scotland's 3,000(ish) Castles or why not try to bag ALL of Scotland's 95 inhabited Islands in a year? By Bagging the 85 Malt Whisky Distilleries in Scotland, you'll just happen to pass through some of Scotland's best scenery which is full of Castle culture, history and heritage as well. It's simple, with Bagging Scotland.

Bairds Travels - A fun filled guide to budget travel!

Best Scottish Tours - We provide high quality tours from the Highlands and Islands to Scottish Borders.

Clay Pigeon Shooting - If you are looking for a day out of the office or just to release some office stress, why not try clay pigeon shooting across many sites in Scotland.

Compound Bows - Let us increase your Outdoors Experience as we provide a wide selection of the latest hunting equipment at great prices with unsurpassed customer service.

Electric Scotland - Brings you comprehensive information on Scotland, Scots and people and places of Scottish descent with over 12,000 pages of information.

Embrace Scotland - An online portal for self-catering holidays and accommodation throughout Scotland.

Fishing Scotland - Butterstone Loch is the perfect place for fishing in Scotland, with self catering apartments on site.

The Gamrie Goat - Handmade Scottish Goat's Milk Soap!
Ghost Events Scotland - Haunted weekend breaks and ghost tours.

Golf Shops Large selection of golf products!
Go Scotland Tours - Guided Tours of Scotland - Offering tours of Scotland; sightseeing and private tours from Edinburgh & Glasgow to sights around Scotland, and Golf Holidays in Scotland.

Holiday Rentals - Search from a great selection of Holiday Rentals Accommodations on AlwaysOnVacation.co.uk as well as Holiday Villas, Apartment Rental and other Holiday Rentals UK property types directly from owners.
Ian Gray Artist - Known for his Scottish landscapes and paintings of Scottish and American distilleries, Ian works with photography, oils and impasto to create photorealism with a twist.

The Kilt Sporran Co. - Suppliers of unique Scottish dress products at very reasonable prices; they stock a variety of kilt sporrans, kilt buckles, brogues, clan badges and many other high quality Scottish kilt accessories all of which are of the highest quality and made right here in Scotland. (When you place an order, quote "SCOTSITES" for a 15% discount!)

Lonely Isles - Resources, links and information about abandoned and sparsely populated islands of Scotland.
Morag Dunbar - Scottish Tourist Guide - I am a Scottish Blue Badge Tourist Guide and in addition to guiding on coaches and doing walking tours, I also drive a people-carrier which can take small groups on short or extended tours. As well as having a degree in Scottish History, I am interested in all things Scottish – culture, castles, scenery, architecture, food, whisky, golf and outdoor sports... the list is endless. I am also a Scottish traditional singer but that is not forced on you so don't worry.

My Scottish Experience - Your interactive see and do guide for Scotland.

Original Scottish Landscape Paintings - Original Scottish Landscapes is based in Rhu on the West Coast of Scotland and provides beautiful paintings of various scenery throughout Scotland.

Outdoor Activities Scotland - At Wilderness Adventure, we hope you discover a real sense of freedom. A chance to challenge personal boundaries and explore potential.

Rampant Scotland - 12,000+ Scottish-related Links, regularly updated, plus 3,500 Web page features on Scotland and the Scots.

Ribbon of Wilderness - A tantalising introduction to the `sleeping giant` of our landscape... Spanning the entire length of Scotland, the Watershed has a central place in the geographic make-up of nearly all of the country.

Rooms in Scotland - A comprehensive listing of Hotels, Hostels, Guest Houses, Bed and Breakfasts and Self catering accommodation within Scotland.

Scotch Malt Whisky - In this guide to Scotch Whisky you shall find a brief history of Scotch Whisky, how Scotch Malt Whisky is made and how Scotch Blended Whisky is made.

ScotchPotch - A mishmash of all things Scottish!

Scotfind - Search engine for Scottish web sites and Scotland related sites.


Scotland Directory - the largest directory of Scottish Web sites on the Internet.

Scotland Holidays - Scotland Travel allows to you to build a wonderful Scottish holiday. Book accommodation online, day trips and tours around Scotland.

Scotland Hotel Reviews - Read up to date guides for Hotels in Scotland as well as unbiased Scotland Hotel Reviews submitted by the Scotland Hotel Reviews community.

Scotland Hub - Directory of web sites about Scotland.

Scotland the Movie Location Guide - The most complete and detailed guide to Scottish filming locations.

Scotland News - Current news and latest happening in Scotland.

Scotland Rocks bring you great unique T-Shirt designs that rock!
Scotland's Gift Shop - The place to buy all your Scottish gifts.

Scotlinks Directory - The new Scottish Directory and Search engine.

Scotsgait - Scotland's Independent Portal with its own forum, The Gaithering!

Scotster - the photo sharing and social site for Scots and friends of Scotland!

Scottish Accommodation Index - A comprehensive A - Z of holiday accommodation in Scotland.

Scottish Art - Paintings for sale by Scottish artists!

Scottish Artists - Contemporary Scottish art from some of Scotland's finest artists. Edinburgh based art gallery showcasing a wide range of beautiful Scottish landscape paintings.

Scottish Ancestral Trail - We arrange unique holidays for the descendants of Scots who want to visit the places where their ancestors came from. We also run learning breaks in the Scotland's People Centre entitled 'Introduction to researching your Scottish Family History'.

Scottish Cottages - Over 800 luxury self catering cottages throughout Scotland and the UK.

Scottish Heritage - The Capital Scot ® - Information about Scottish heritage, Scotland, organizations, and events of interest to the Scottish community in the Washington, D.C. area.

Scottish Journey - Explore Scotland as it is, as it was...

Scottish Midge Forecast - Daily and weekly forecasts of midges across Scotland.

Scottish Roots - Scotland's foremost genealogical research service.

Scottish Routes - Specialists in tailor-made and scheduled tours of Scotland; explore Scotland Your Way!
Scottish Tourer - Motorhome Hire Scotland!

Search Scotland - Searching Scotland's Web Sites.

Second hand and Antiquarian Scottish Books, Maps and Prints - Established in 1979 Benny Gillies is an antiquarian and secondhand dealer stocking exclusively Scottish material.

Self Catering Scotland - Luxury Holiday Cottages in Scotland!

Stag and Hen Weekends in Scotland - We have teamed up with several hotels and a top adventure suppliers in the Perthshire area of the highlands of Scotland.

Undiscovered Scotland - The ultimate online guide to Scotland.

Virtual Tour of Scotland - A tour of the Country in words and pictures.

Visit Our Scotland - Pictures of Scotland and Scotland Directory & Bookshop.

A Wee Guide to Scotland - Wee Boab's guide to Scotland offers listings for all aspects of living or visiting Scotland.

What's Happening On - The what's on guide to Scotland!


Worldwide Toast to Robert Burns - Join in the 250th birthday celebrations by raising a glass in a Worldwide Toast to Robert Burns. From individuals to the biggest of events everybody can add their Toast to the worldwide total and even join in a Guinness World RecordTM Attempt. Please join in to make this the greatest celebration of Robert Burns in history.

WOW Scotland Tours – Tours, Hiking and Outdoor Activities in the Scottish Highlands
Northern Scotland - Southern Scotland - Useful Organisations - Photography Sites - Outside Scotland